PLEASE HELP YOURSELF, 2021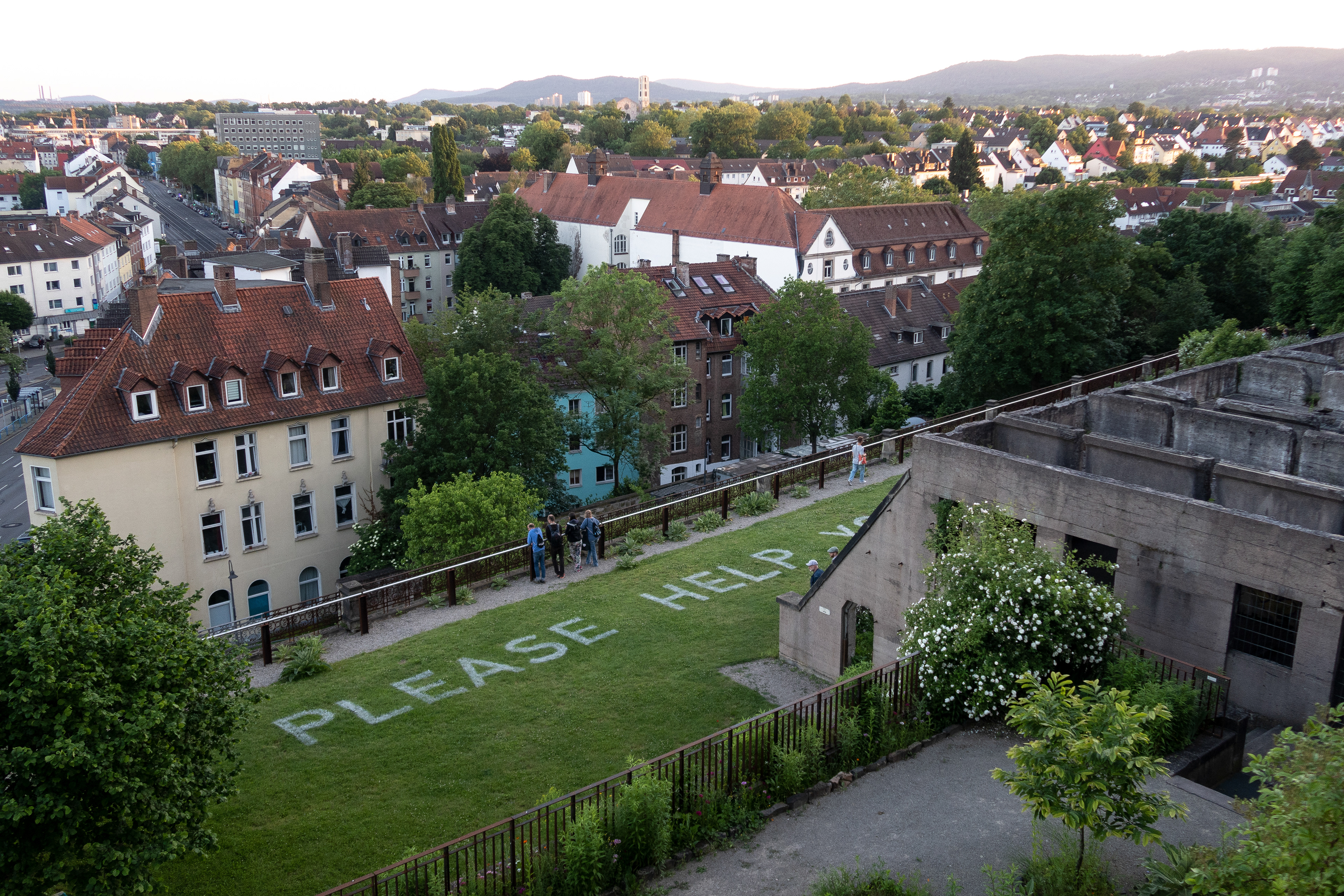 While the English phrase "Please help yourself!" an unmistakable request to help yourself to something, usually something to eat or drink, the translation into German allows for different interpretations. Under certain circumstances, the subtext of empowering oneself is first recognizable before the thought of being careful and helpful towards (socially) disadvantaged people takes hold.
"Please help yourself!" Could be written quite inconspicuously on the shelf of self-help books. But is mindfulness the solution for everything, or the nucleus of another billion dollar industry for books, online teaching, coaching and magazines? Is it our own fault that we feel stressed because we distract ourselves, stare non-stop at our screens and displays and fail to be attentive, ie "aware" of ourselves and others and to live in the here and now ? And: do I really have to go through it alone? Or will any guidance system or guide help me?
Self-care is and remains a well-intentioned starting point, but external influences and social circumstances are often ignored. Not every person is in the privileged position of actually helping themselves through the consumption of (self) help products. It can therefore be assumed that this market remains inaccessible to many, if not most of the people.
Jonas Leichsenring's work PLEASE HELP YOURSELF asks, in addition to the call to make his - sometimes suppressed - voice heard - the question of who helps those oppressed and discriminated people in our society when they are not able to express themselves loudly and perceptibly.
The direct (local) reference to the information stand of the gallery festival - floating in June 2021 in the immediate vicinity of Leichsenring's subversive, bitter-ironic phrase PLEASE HELP YOURSELF (to some information) may only catch the eye after reading it several times. Due to the structural nature of the Weinberg exhibition area, people with reduced mobility are dependent on help ...
With chalk spray in the font type DIN and a length of about thirty meters on the lawn of one of the vineyard terraces, applied fleetingly and with an intervening character, Leichsenring's work PLEASE HELP YOURSELF, despite its great visibility and the literal imperative, evades categorical classification or narrowing just one form of readability.
This visualization of an ambivalent statement and its transience in a temporarily chosen location mark the artist's second work in the form of chalk letters. It prompts the visitors to take a step back, possibly to go up a level and reflect on the supposed slogan.
SASKIA APRIL KLUGE, FLORIAN BODE & JONAS LEICHSENRING