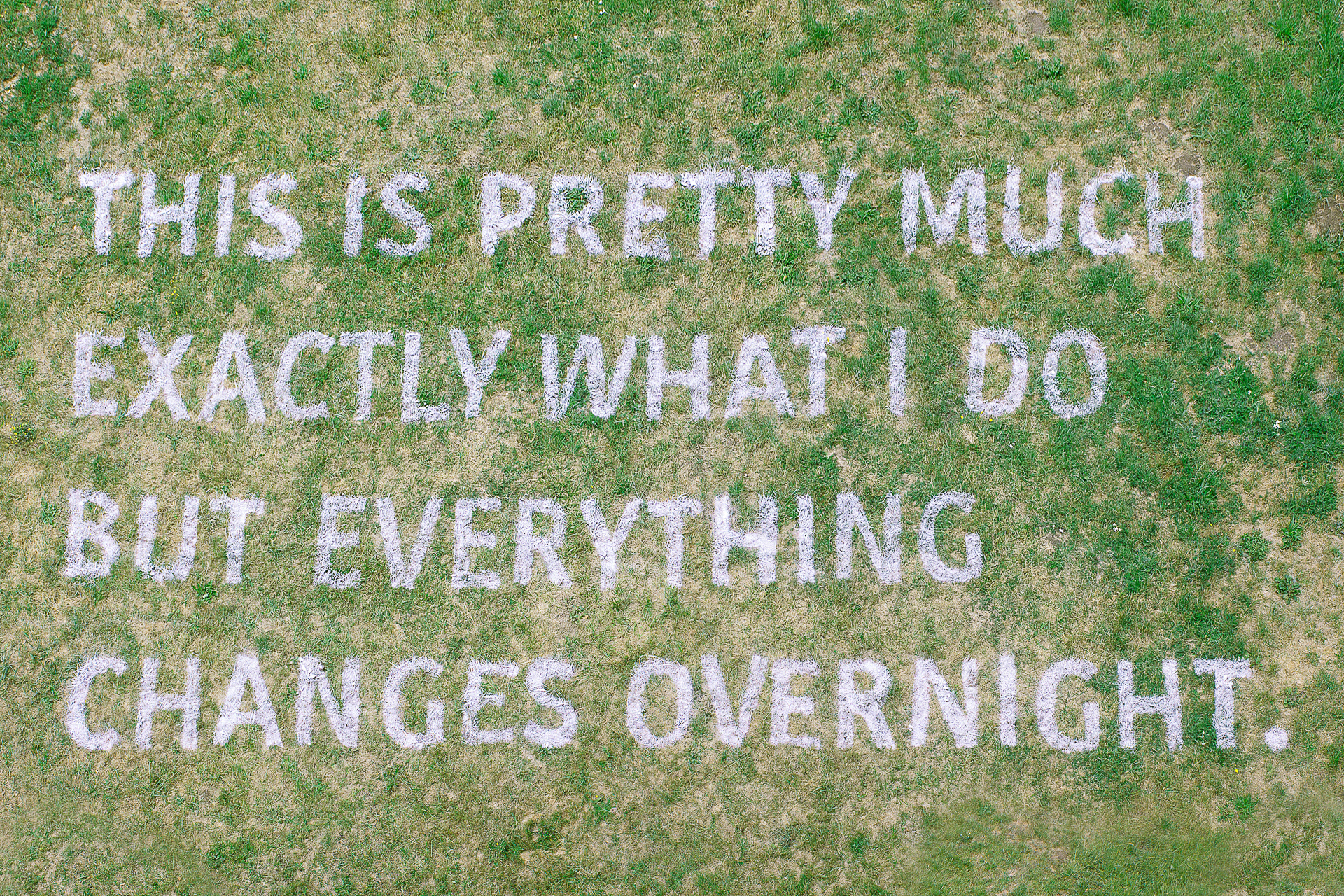 Schattenmann is a shout out to all the people working in the shadow, the unrecognized Jobs. 
What they actually do is to keep the infrastructure alive. They work on the streets, in parks and probably every building but they get rarely appreciation. Especially "Schattenmänner" in other countries are out of our view in daily life even though they are creating software, electronic devices just like Amazons Mechanical Turks are socially on the lowest level but what they mean to us and the capitalism is crucial.
In sports the green keeper has one of the most important jobs to make sure that the playground are always at a high level. But we don't buy shirt with greenskeeper on the back.
The quote "This is pretty much exactly what I do but everything changes overnight" is extracted from a Youtube "Morning-Routine" Video. The girl in that clip checks her phone right before bed, but when she gets up the feed has already changed. 
Like her social media feed, things are never the same the next day. Corrosion and the change of states is keeping us working.
So can we just take everything for granted? Is our system already autonomous? What happens if these people are going to be replaced by robots or AI? Don't we already transform the environment and question on many jobs?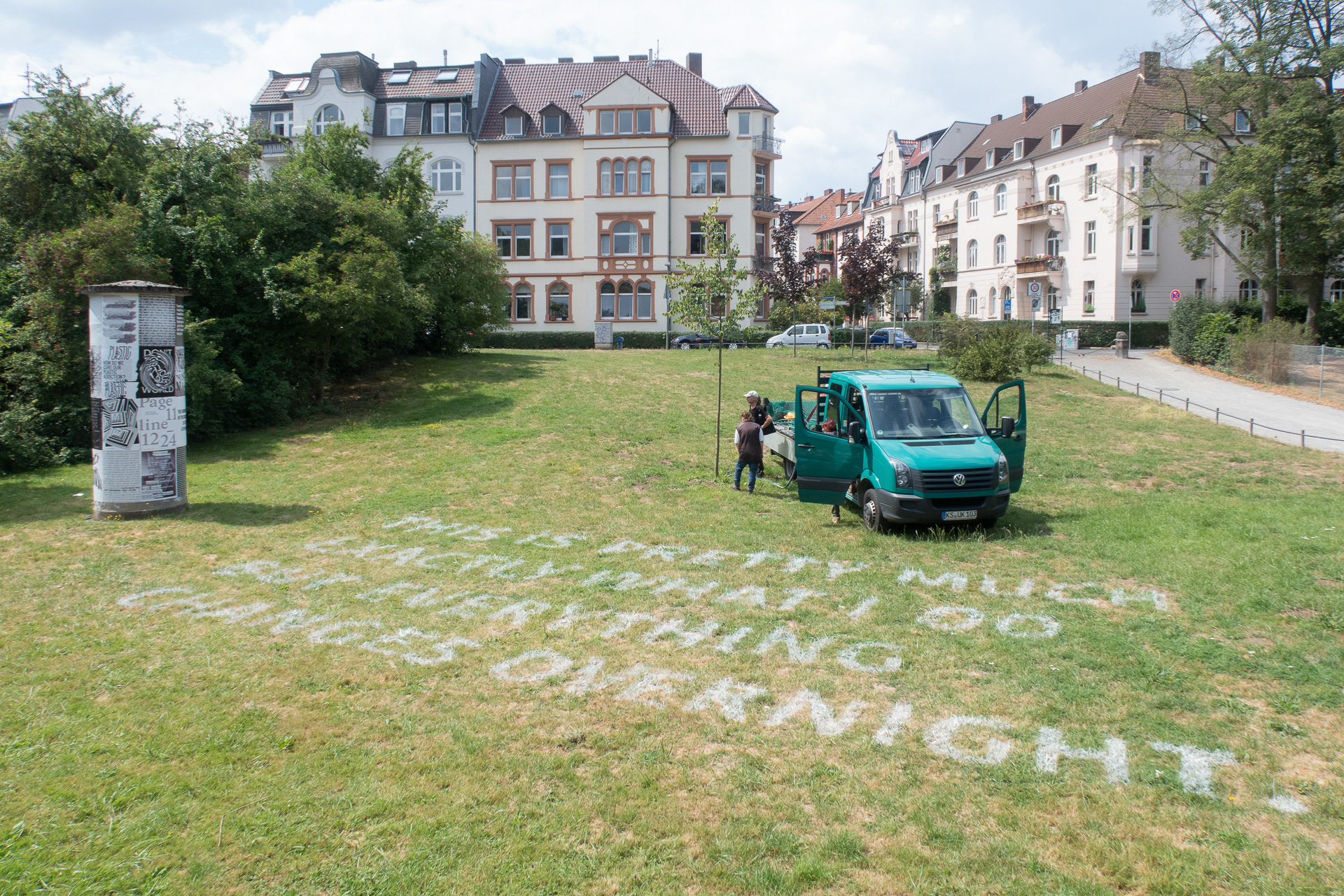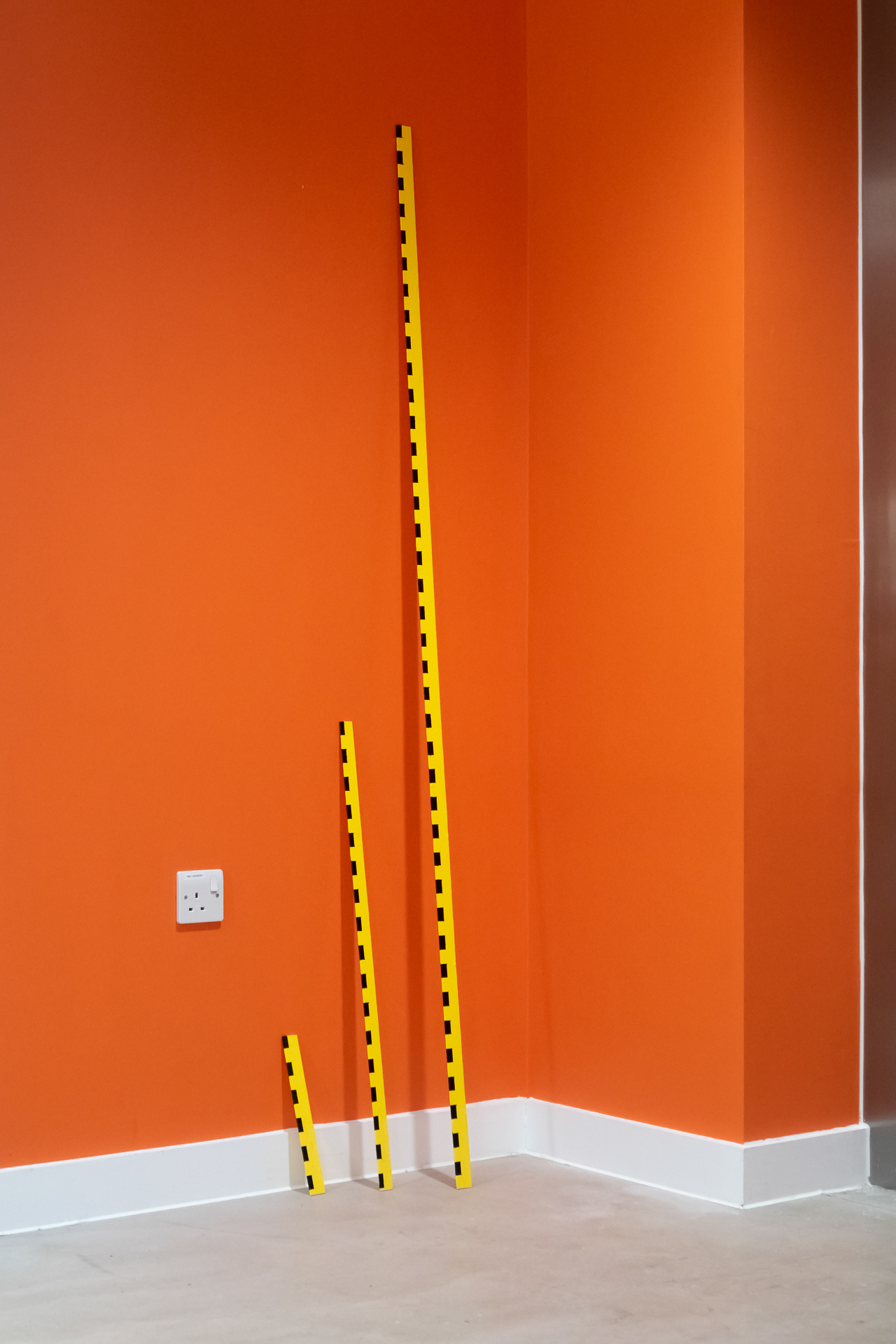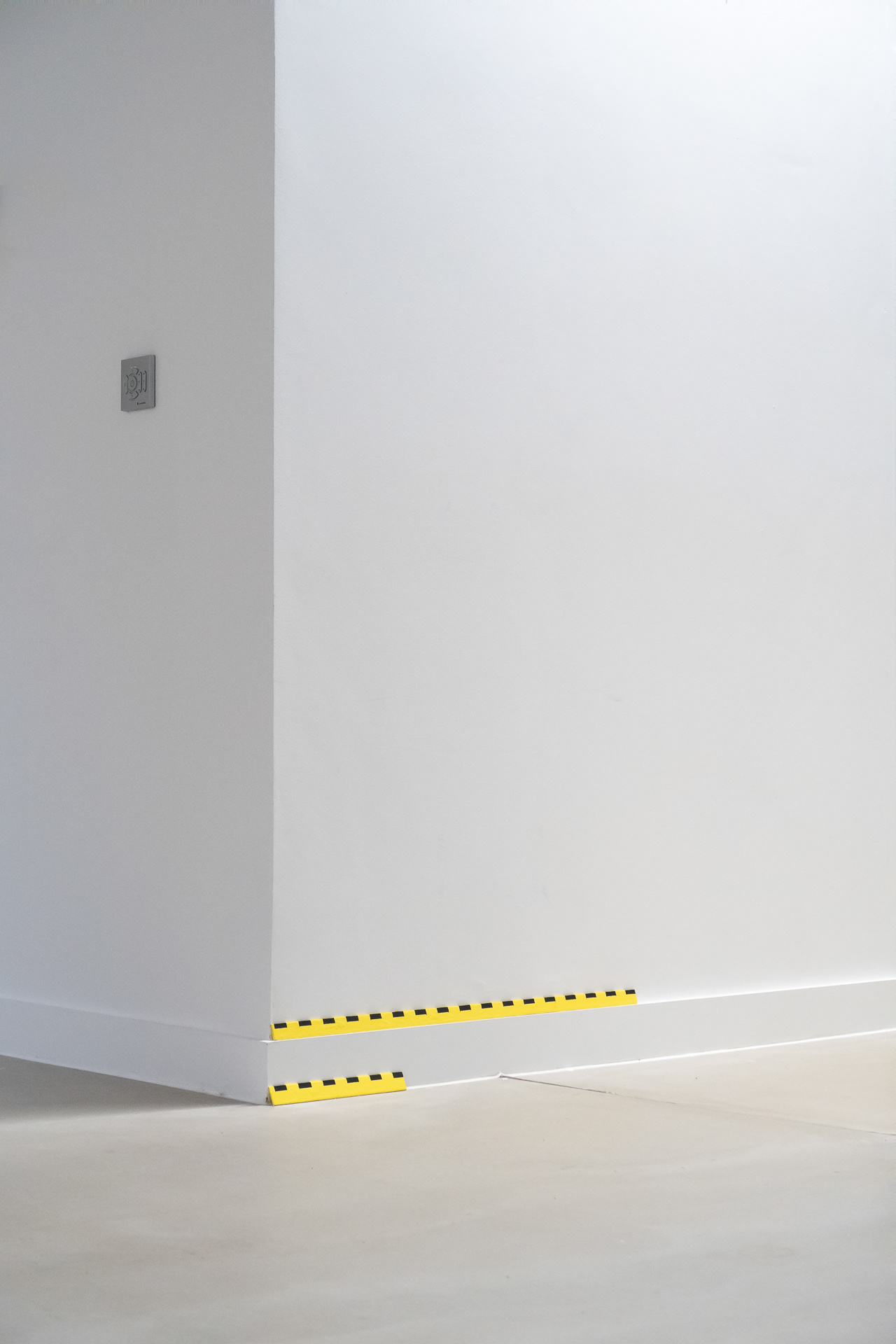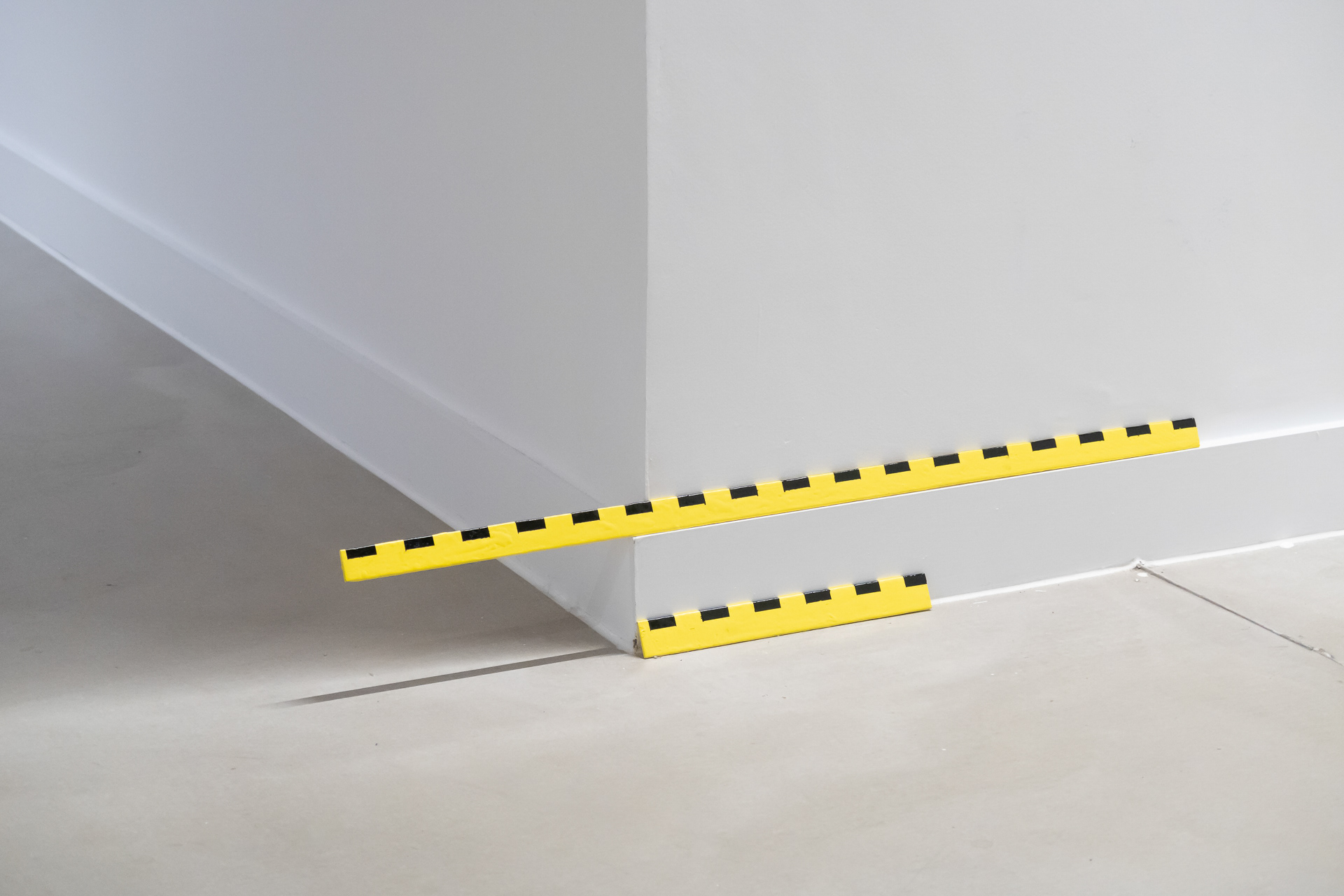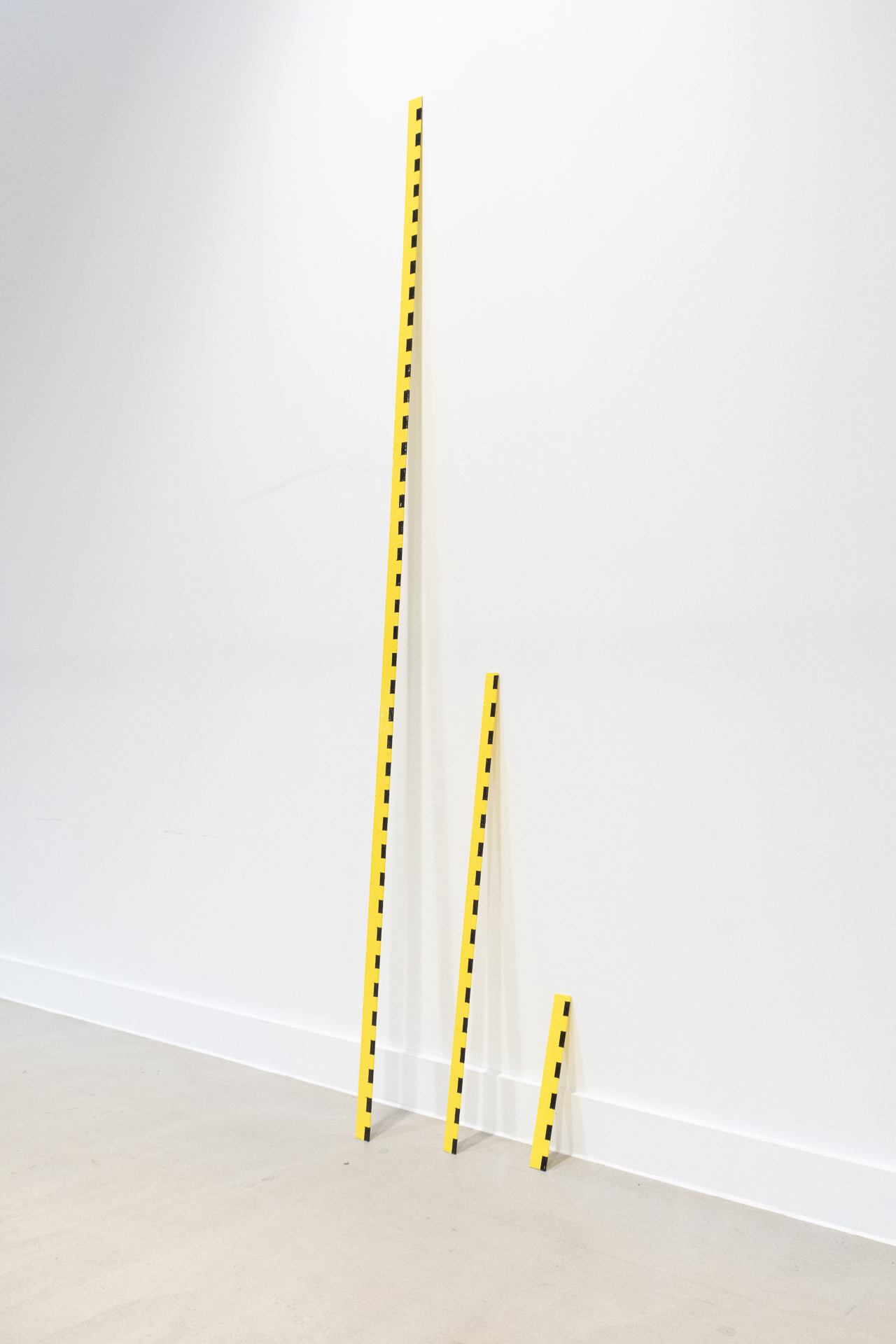 Videoloops, Golf Equipment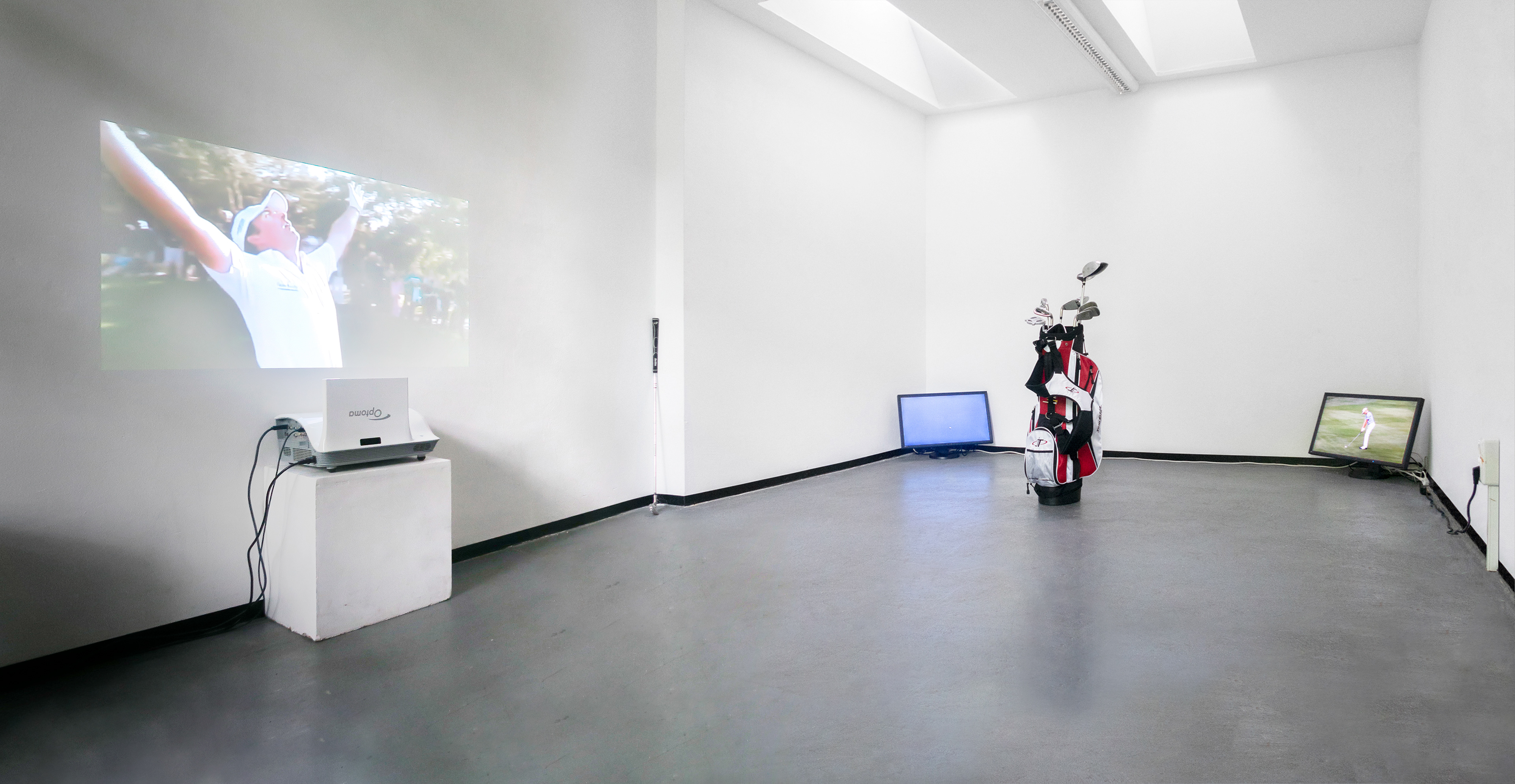 In golf, there is a competition called the Long Drive Contest. The players hit the ball as far as they can from a mark. After a few rounds, it is clear whose ball has covered the greatest distance and thus who has won.
Long drive reduces the classic game of golf alone on this one shot.
Accordingly, these competitions look less like a beautiful day at the golf course than much more like a floodlit
spectacle with a lot of shouting and cheering, strong arms.
The classic images of the reflective player, who picks the right racket for the particular position of the ball on the green, the orientation of the
player before the blow, the silence of the audience, a white golf ball against a blue sky, the tension, who in the end less blows needed to poke etc. fall away. What remains is a sport that looks static.
In the Long Drive exhibition, three video loops are showing images of gulfing from popular camera perspectives.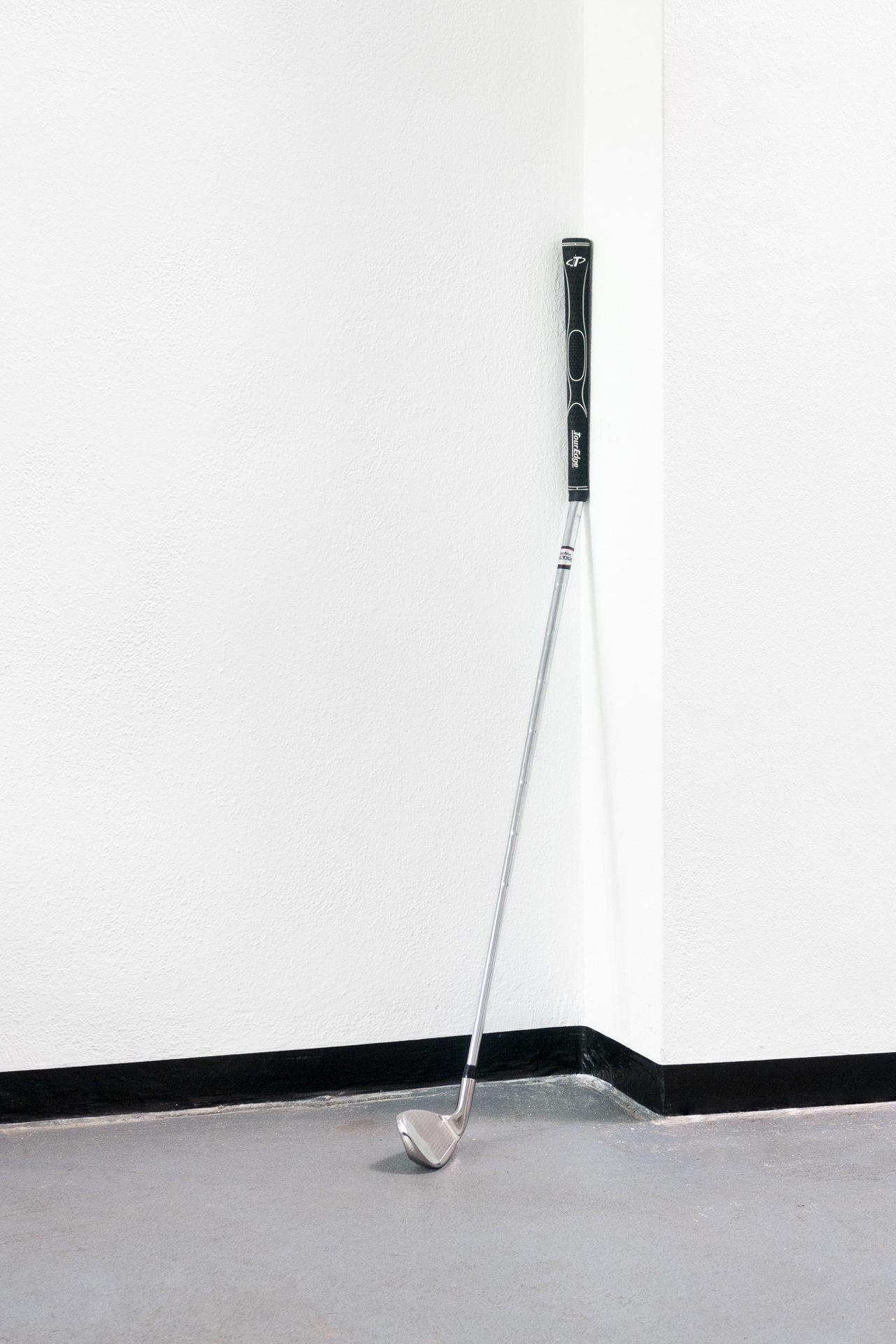 PVC, Steel, Cotton Ribbon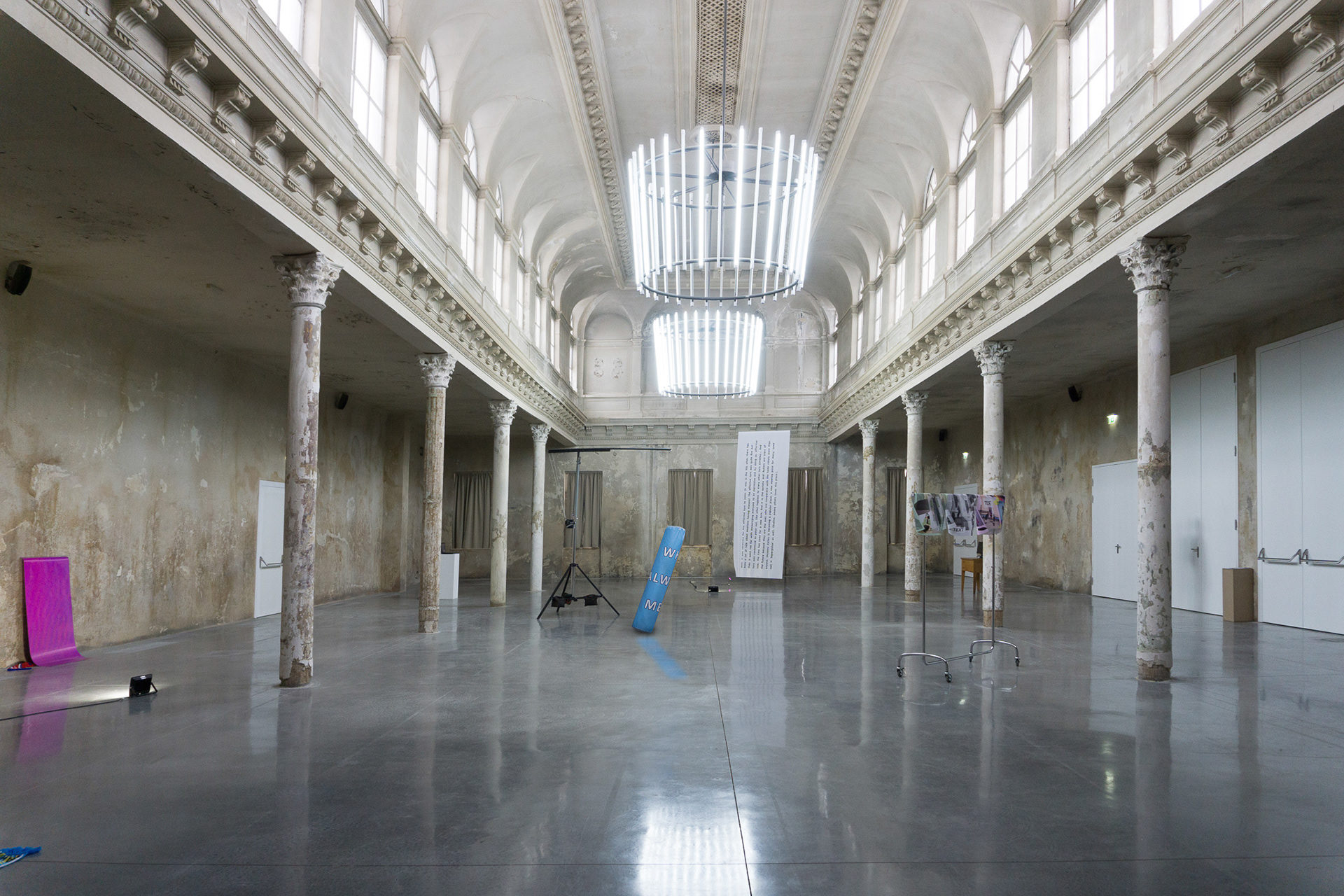 On 23 October 2011 in the 22nd minute shoots the footballer Mario Balotelli 1-0 against city rivals Manchester United. But Balotelli does not cheer, he freezes, turns around and pulls his jersey over his head. The T-shirt underneath reads: "Why always me" - why me? Two nights before the historic 6-1 win over ManU, a fire had broken out in his house. At one o'clock in the morning fireworks had caused a fire - in his bathroom.
Again and again, the son of Ghanaian Parents is in the focus of the newspapers. The Italian striker is known for his antics on and off the court. But behind the child's head is a young man who can not handle the fact that he was hated all his life. Many followers disdain him despite his good performance, mainly because of his skin color. Add to that his impulsive behavior during training and in private life. Mario Balotelli never understood the hatred. Thousands of pictures, so-called memes, make fun of collages and GIF animations in sometimes very racist ways about Balotelli and his poses.
Like many a music star, he hides and protects himself from open arrogance and misunderstood actions that generate even more attention. In his played stereotypical supernaturalism, Balotelli takes on his opponents and fans, it's the only thing that protects in.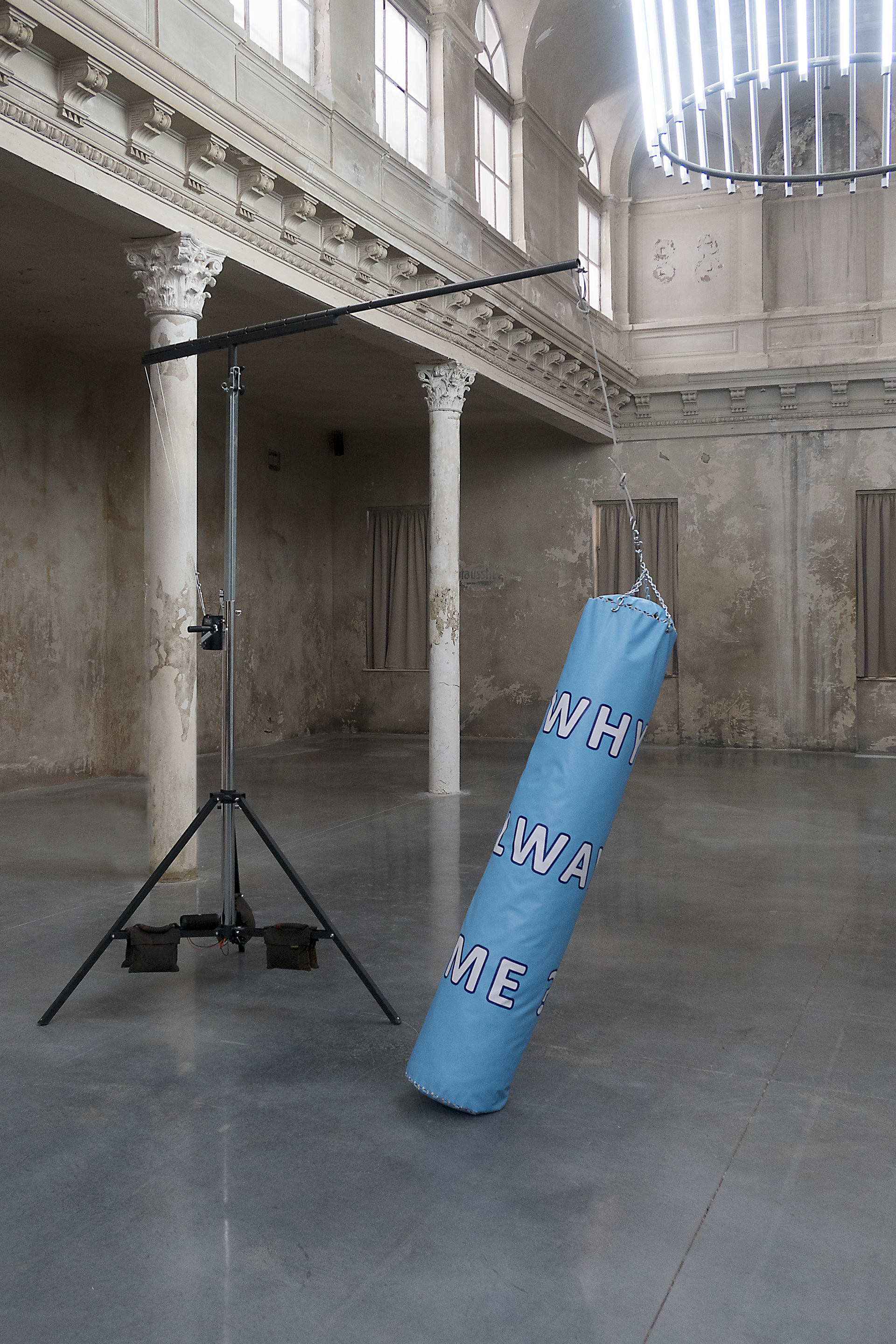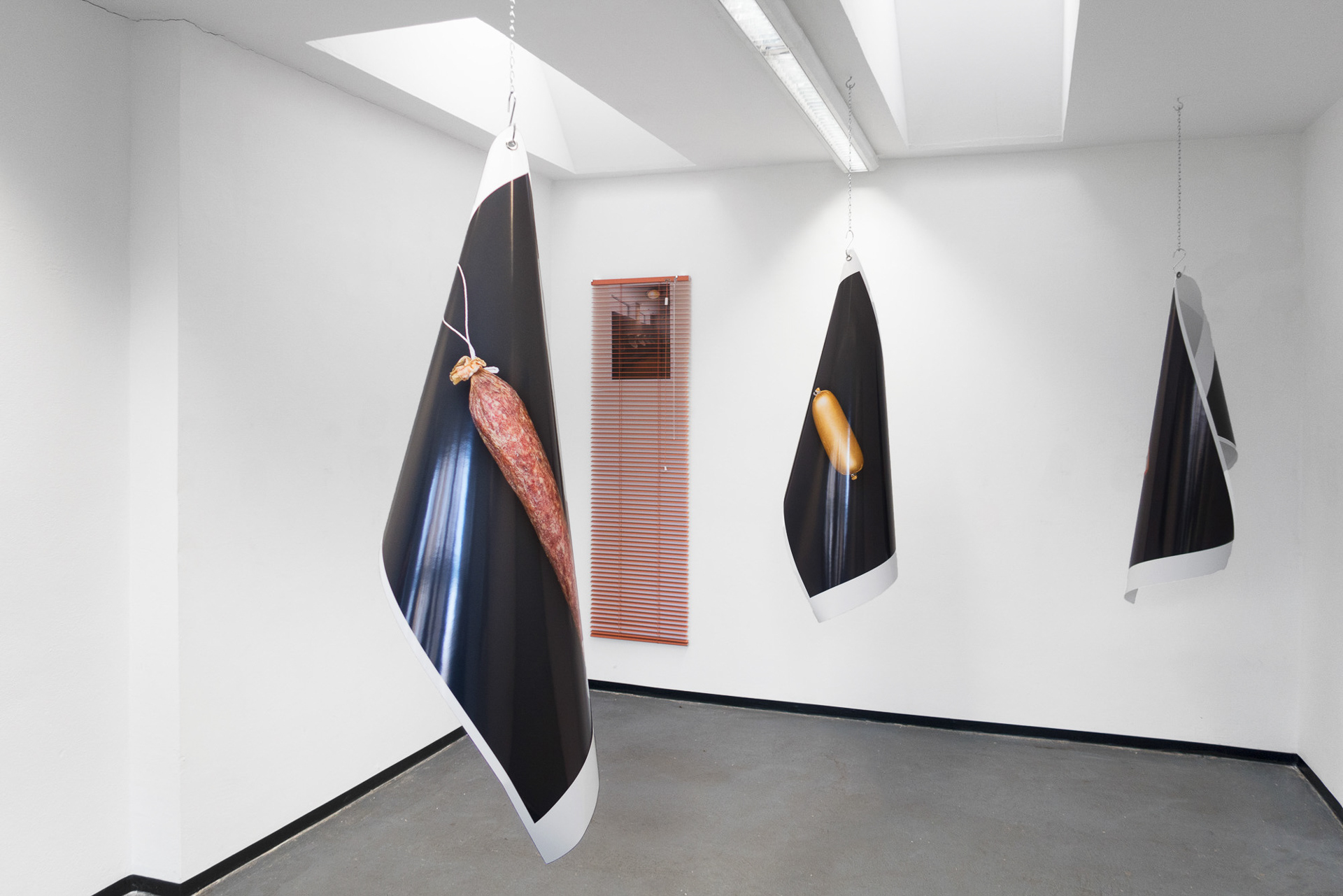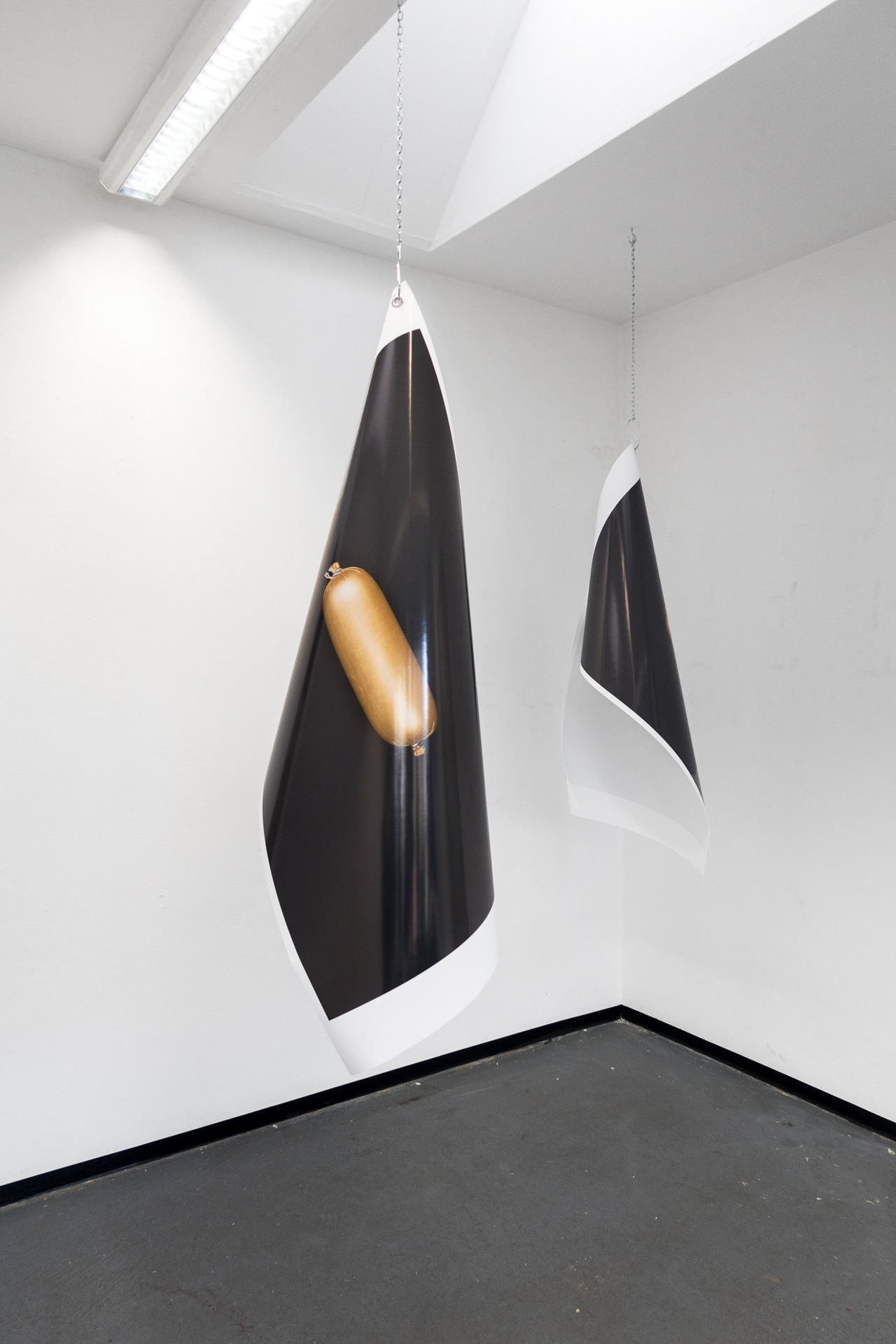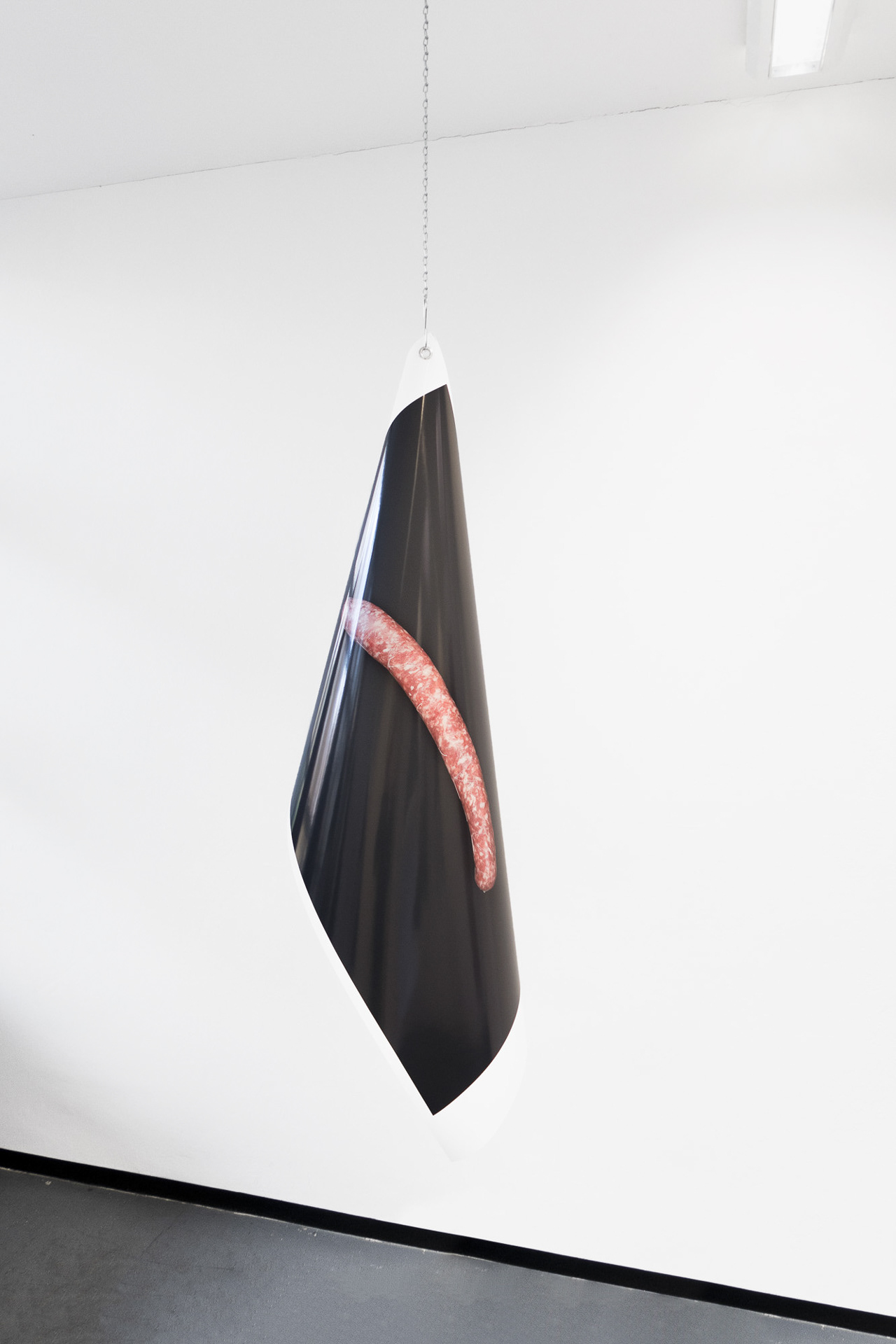 Men drink beer, eat meat, watch football and show no feelings. The concept of masculinity seems to be to reject everything that is female connote. The identity of men in patriarchal systems is formed in the fields of action envisaged by the gender order, such as economics, politics, sport, military, associations and circles of friends, where men are among themselves. A central means of socialization is competition. The structures are competitive and homosocial, the "partner-opponent" relationship communitized, creating a hierarchy with each other.
"Toxic masculinity" feminises problems like depression, eating disorders and bodyshaming. Silence and lack of
support force men into emotionally isolated illiterates and into a kind of "Rapunzel" existence. Boys need to be taught to express their feelings without fear of being denied their problems.
Why do we stick to outdated and rigid images of masculinity, even though we would be much better off without them? Why are these ideas so seldom questioned? Why do men have to be strong? When is a man a man?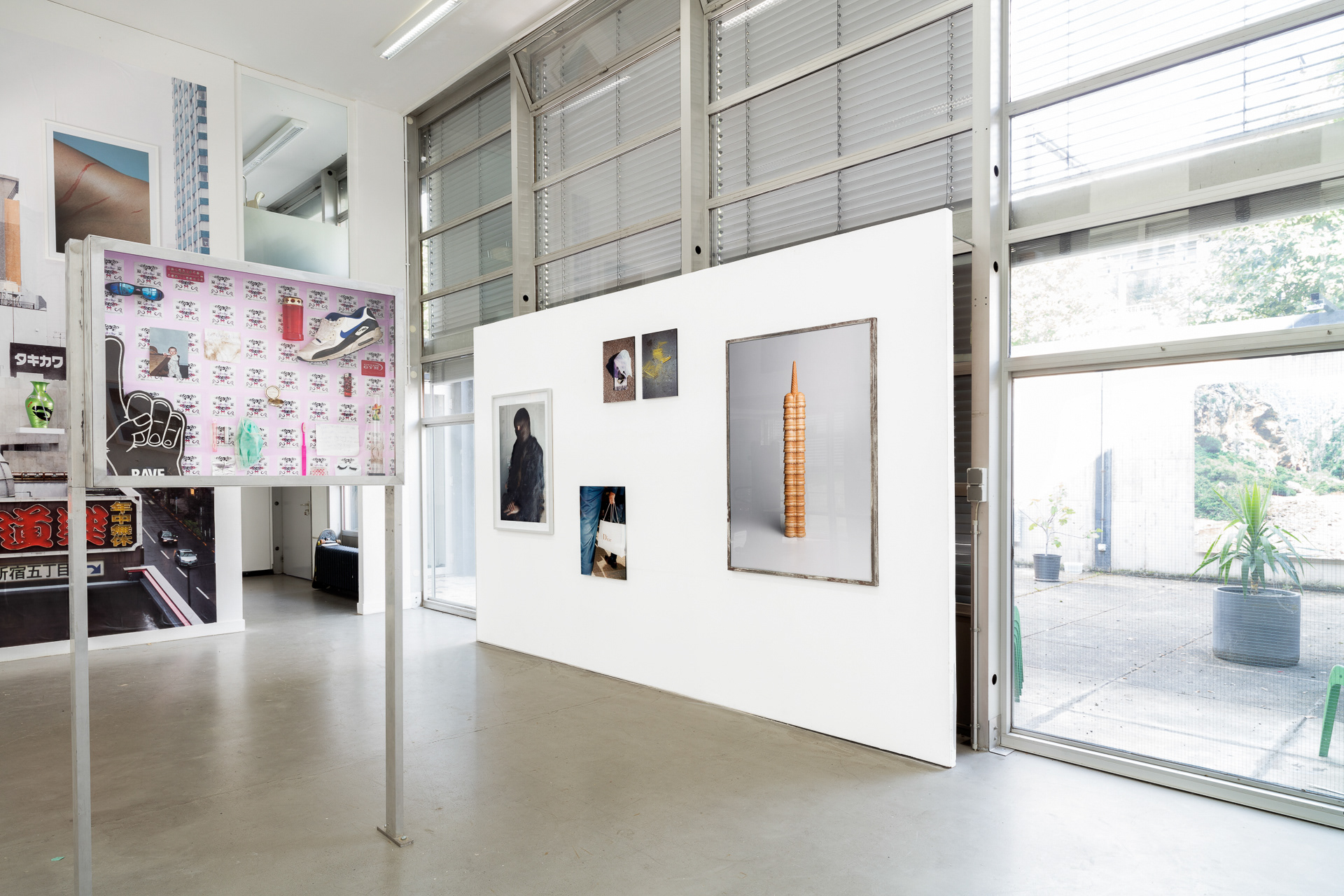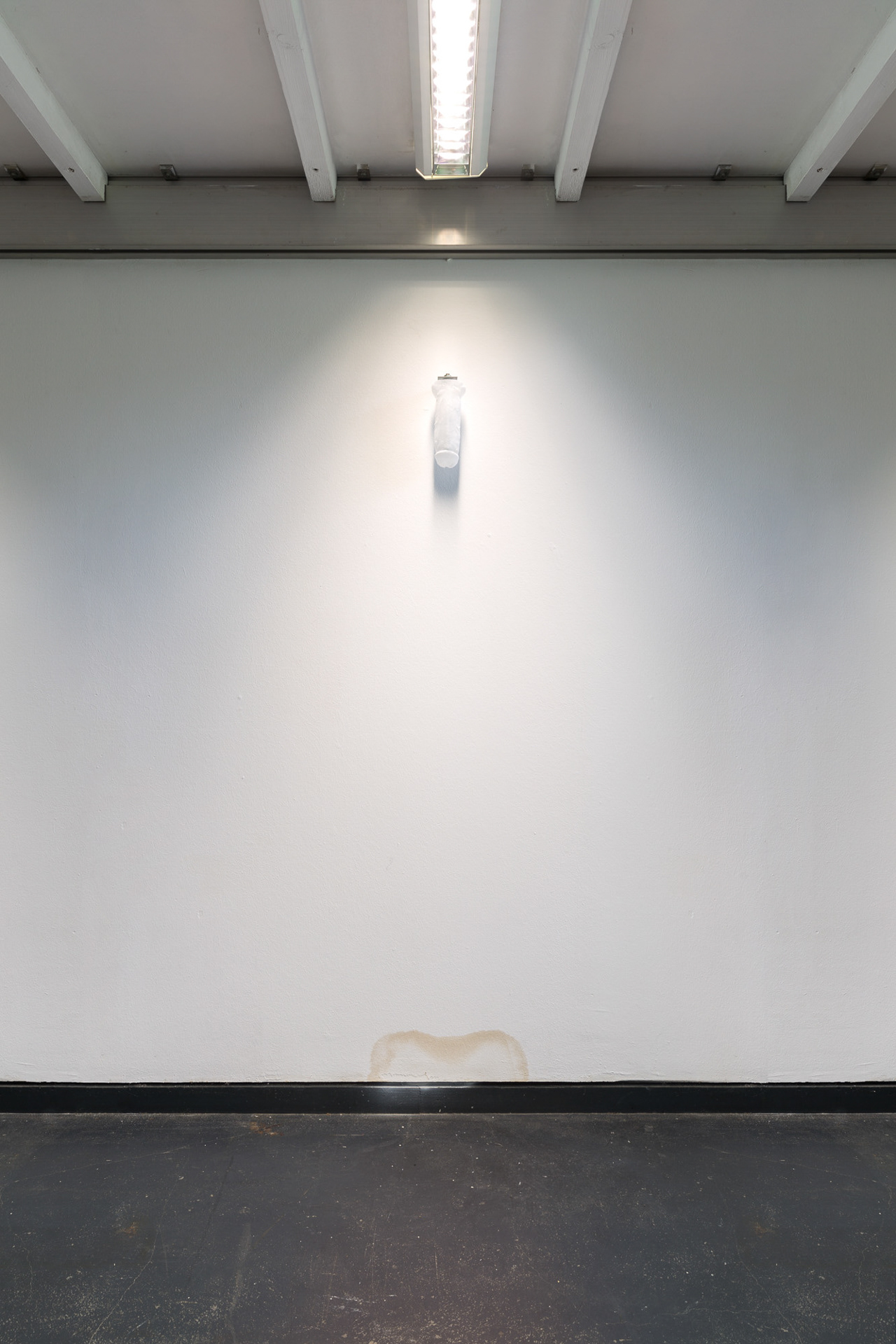 Big Labels Small Prices, 2017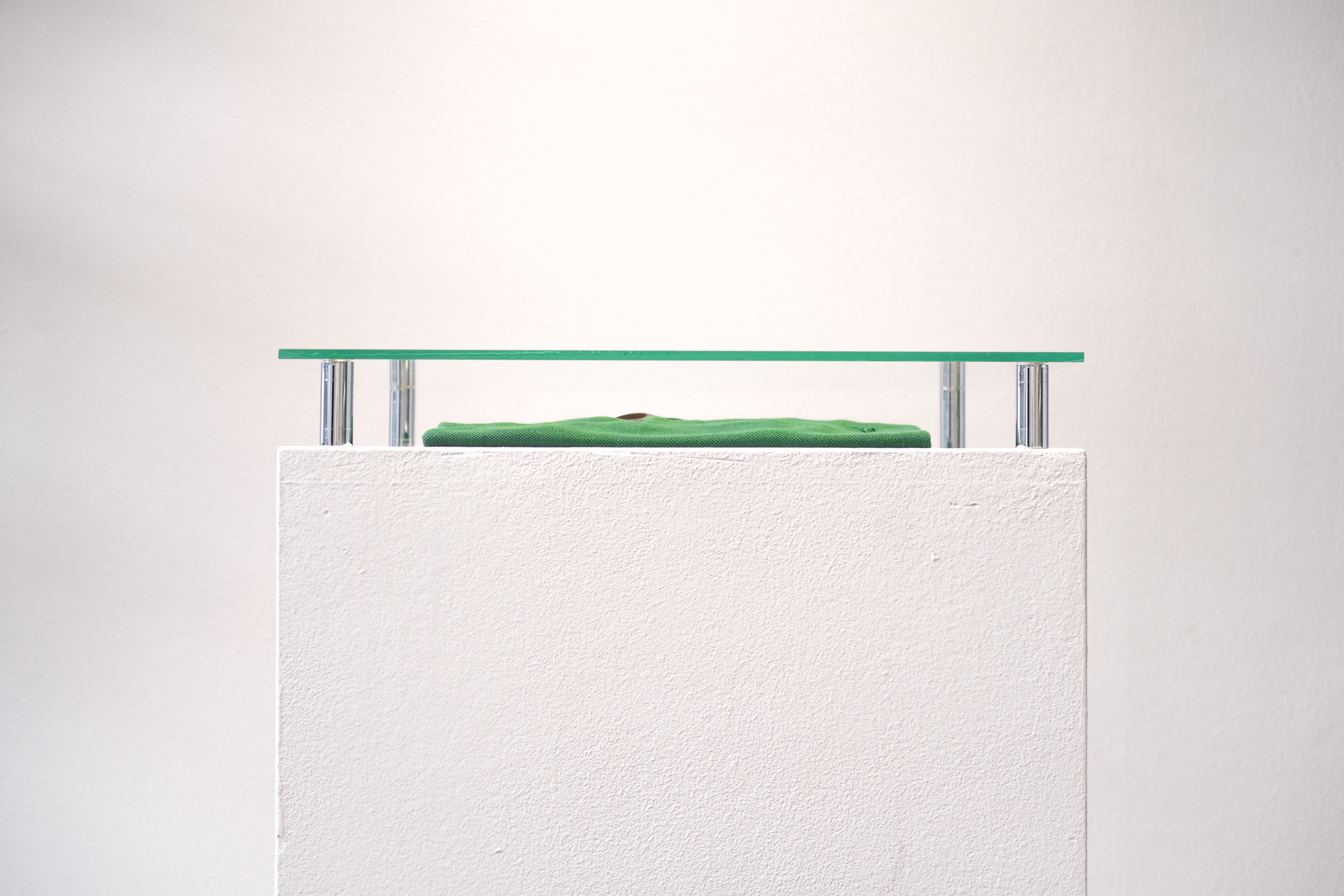 The off-price store "TK Maxx" in Kassel offered a Lacoste shirt for 49,99€. Originally the price is 100€ for this item. After somebody cut out the crocodile patch, TK Maxx decided to reduce the price again to 17€. Even though i asked the employee to go down with the price another time, what he declined, i had bought it.
What would you do with a stolen logo? What is the value of fashion products? How will the fashion industry develop while producing cheaper and cheaper. How can we assess the value of brands?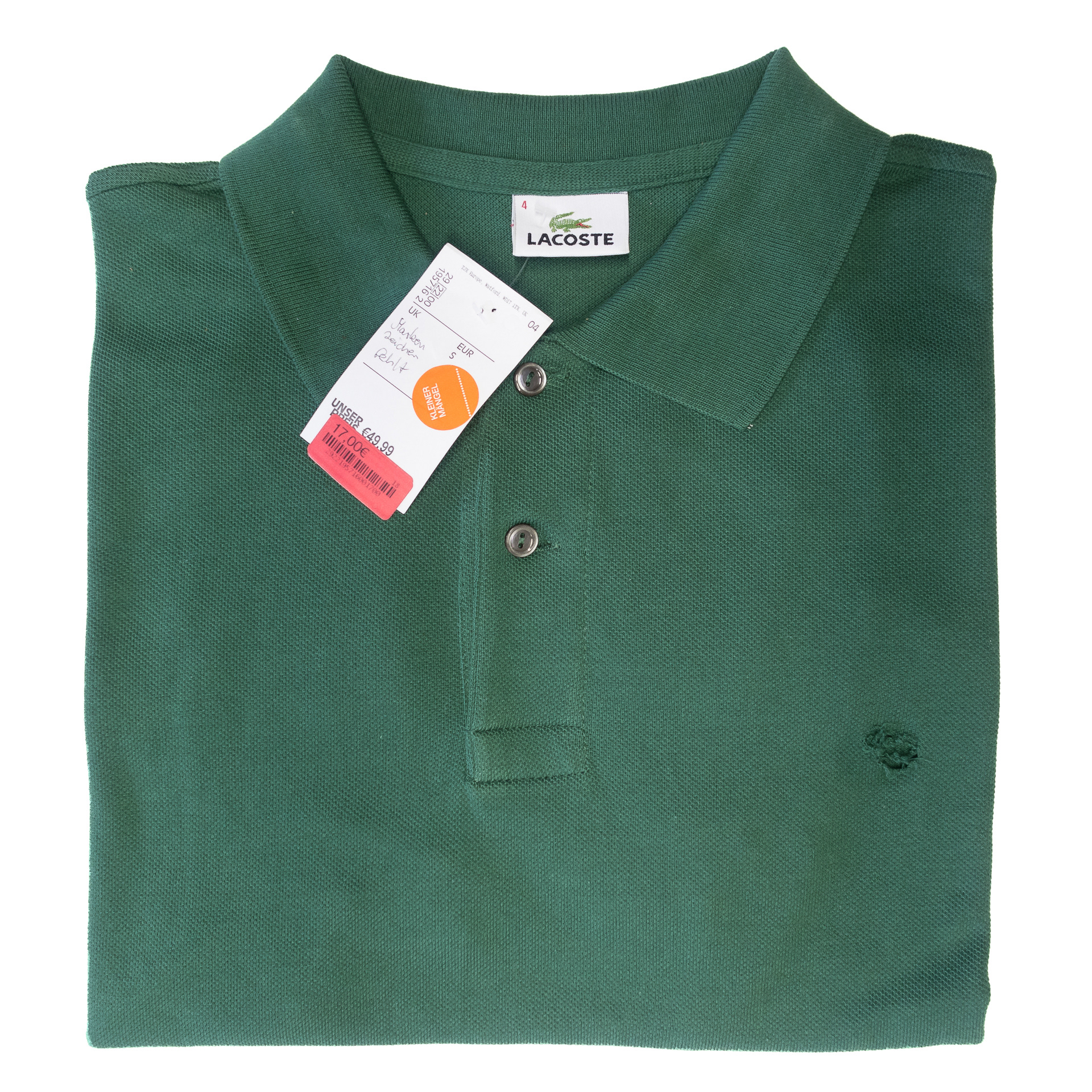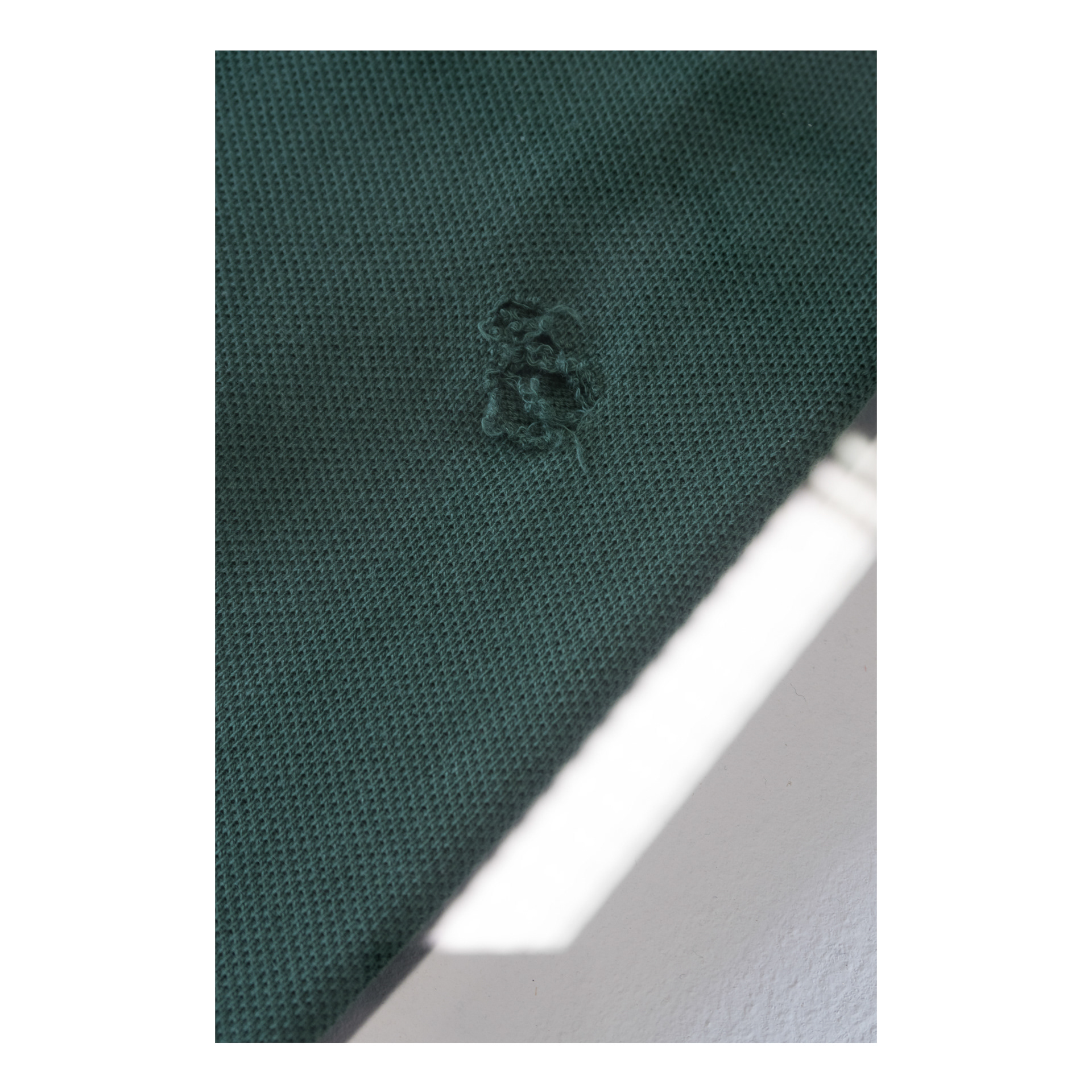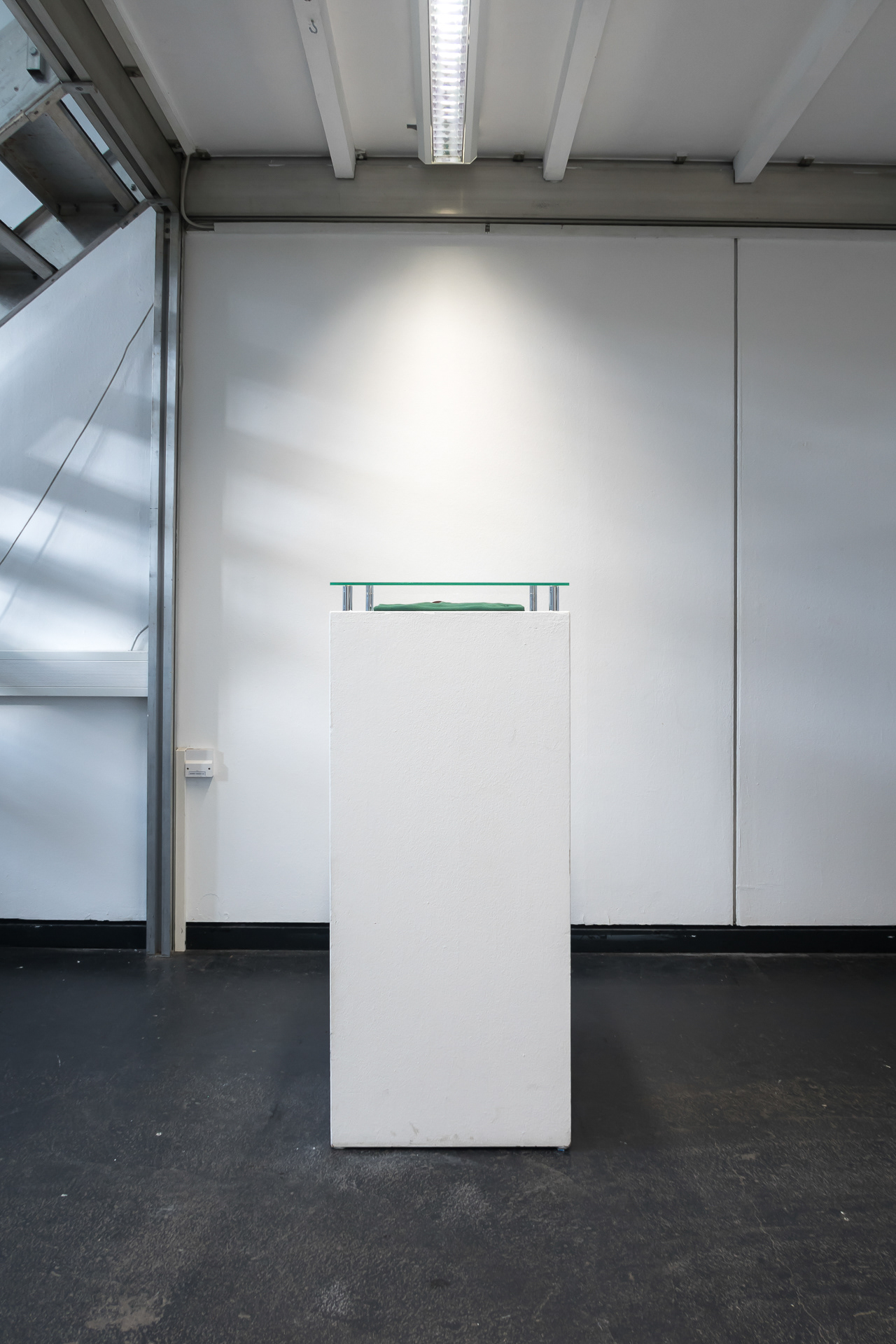 air-bed, fitted bed sheet